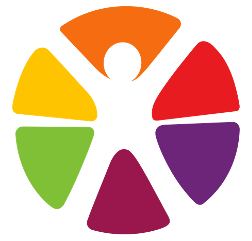 Unlocking STEM: Teachers and Students for Better Air
The project Unlocking STEM: Teachers and Students for Better Air aims at the air pollution and the related environmental protection topics through the integrative STEM teaching and informal learning. The goal is to increase schoolchildren's interest for STEM domains and to raise awareness about the negative effects of air pollution on health. This project is a part of the "Schools for better air quality" project which is implemented in Serbia.
Project Information
Source of funding: Kingdom of Norway, UNICEF Serbia
Project duration: 06/2021 – 07/2023
Contact: Ana Klobučar – aklobucar@cpn.rs
Coordinator
Initiative Digital Serbia
Partners
Petlja Foundation, Serbia
Center for the Promotion of Science
Project Description
The goal of the project is to provide continuous support to schools for the implementation of STEM project-based teaching with an emphasis on researching environmental topics. In total 46 schools from the West Morava basin participate in the project, receiving equipment to implement STEM teaching. Teachers and pupils from primary and secondary schools participate in the project, and each school is expected to implement STEM projects and present them at local science festivals. Through the entire process, teachers are provided with mentoring support and the opportunity for a horizontal exchange of ideas and experiences with teachers from other schools. The mentors' role, in addition to providing professional support, is reflected in the evaluation and monitoring of the schools' work in order to select the best projects that will be presented at the project's final event. Sensors for measuring air quality have been installed in each school, which teachers and pupils can use in project classes, and in addition, pupils will have the opportunity to go through three online courses dedicated to the interdisciplinary environmental topics.
The Role of CPN
The Center for the Promotion of Science coordinates the activities of mentors and supports the implementation of school projects, through a continuous support to schools, principals and school coordinators. CPN team visit on regular basis all involved schools and hold STEM training sessions for teachers. The organisation of science festivals in 15 municipalities and the final conference in Belgrade are also under the Center's guidance.