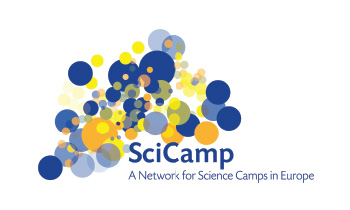 A Network for Science Camps in Europe
The main idea of the SciCamp project is the creation of the European network for science camps whose aim would be to use informal education to increase the number of young people interested in science who would subsequently choose it as their career.
Project Information
Source of Funding: Lifelong Learning (LLP) Programme, European Commission
Project Duration: 12/2012 – 01/2016
Project Website: sciencecamps.eu
Coordinator
Martin-Luther University, Germany
Partners
University of South Denmark, Denmark
Science Talenter, Denmark
Elhuyar Fundazioa, Spain
Fundacao de Juventude, Portugal
P.J. Šafarik University in Kosice, Slovakia
The Young Scientists of Slovakia, Slovakia
Center for the Promotion of Science, Serbia
Project Description
One of the possible ways to get young people interested in science and technology is participation in science camps where young people are given the opportunity outside of their classrooms to develop their creativity and resolve scientific and technological problems through research.
As part of its activities, and in collaboration with local cultural and educational institutions, the Centre for the Promotion of Science organised numerous science camps in the country (Viminacium, Belgrade). Three European conferences were held during the implementation of the project, one of them was in Belgrade and its main theme was the creation of the network and platform for scientific camps so they would be able to function and collaborate more efficiently.