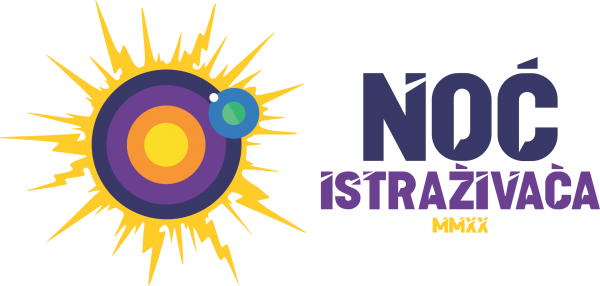 European Researchers' Night project
Main goal of the "Road to science on Friday" project (ReFocuS 2.0) is to promote and turn attention towards treasures of cultural heritage and natural resources to the public, but also to emphasize role that community has in preserving and managing those resources. Potential value that cultural heritage has to offer is enormous, and entire community could benefit from it. Following European Union tendencies and guidelines, which recognizes importance of cultural and natural heritage as indicators and accelerators of social development, we are promoting synergy of education, the heritage and sustainable growth to the public.
Project Information
Grant agreement: European Commission Horizon 2020 programme, Marie Curie subprogramme

Implementation period: 05/2018 – 12/2019

Website: nocistrazivaca.rs

Contact: Danijela Vučićević – dvucicevic@cpn.rs
Coordinator
Faculty of Sciences and Mathematics, University of Niš
Partners
Institute for Biological Research "Siniša Stanković"

Cultural Heritage Preservation Institute Kragujevac

Center for the Promotion of Science
Project Description
The concept of ReFocuS 2.0 will cover two main programmes of the Night in years 2018 and 2019 in Serbia. According to the EU emphasis on culture and its diversity, our main idea is "Past means Future". Cultural heritage is based on the aspects of our past that we cherish, that we want to keep and pass on to future generations. Past tense Future activities will provide better promotion of national contributions to Europe's common cultural and natural heritage respecting the same fundamental values and establish them in the studies of history, language, architecture, art, tourism, science in general and in other aspects of heritage.
The Role of CPN
The Centre will coordinate activities within WP2 and especially activities by members of the Network of Science Clubs in Belgrade, Leskovac, Niš, Kragujevac, Knjaževac, Čačak, Užice, Kruševac, Smederevo, Ranovac, since it is their initiator. Bringing together many associates, enthusiasts, scientists, teachers and journalists, the Centre has become very recognizable among the citizens of Serbia due to the number of activities. The Centre will also involve local schools and pre-school institutions.