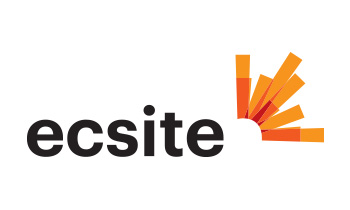 EUROPEAN NETWORK OF SCIENCE CENTERS AND MUESUMS (ESCITE)
ESCITE is a European network of science centres and museums which connects more than 350 organisations from over 50 countries, including those outside Europe. Since it was established in 1989, the mission of this association has been to connect and empower scientific centres, museums and other organisations which participate in the process of the promotion of science and technological development, as well as to support their activities and programmes. The exchange of ideas and good practices in the field of promotion of science, and permanent dialogue between science and society is at the core of the existence and operations of ECSITE, which is based in Brussels.
The Centre for Promotion of Science has been an active member of this association since 2011. Once a year, ECSITE organises prominent and well-attended conferences that bring together not only members of the association but also representatives of the public and private sector, eminent scientists and partners from different spheres of politics, culture, science and art.
CPN and ECSITE are partners on two projects which are funded by the European funds: RRI Tools and Hypatia.
Contact: Dobrivoje Lale Erić – dleric@cpn.rs
For more information go to: http://www.ecsite.eu/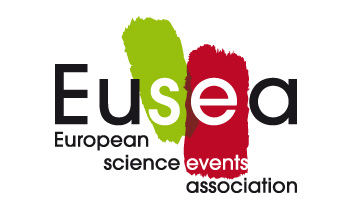 EUROPEAN SCIENCE EVENTS ASSOCIATION (EUSEA)
EUSEA is the European Science Events Association which currently has 107 members. It represents a network for sharing experiences gained by organising events dedicated to informal learning and promotion of science. Over time, it developed into a platform for scientific communication and dialogue between citizens and the scientific community through a variety of formats: scientific parliaments, public conferences, scientific cafes, children's universities, etc.
The Centre for the Promotion of Science has been an active member of this association since 2011. Member representatives of the association come together at the annual conferences where they present their achievements and experiences aiming to improve the organisation of popular-science events and achieve maximum involvement of citizens in the scientific contents. EUSEA is a consortium member on numerous projects such as PLACES, 2WAYS and NUCLEUS. One of the main goals of the association is joint application and project networking for programmes and open calls of the European Commission.
Contact: Dobrivoje Lale Erić – dleric@cpn.rs
For more information go to: http://www.eusea.inфo/
SCIENTIX
Scientix is the largest online network bringing together primarily STEM teachers (teaching science, technology, engineering and maths) and also numerous researchers and decision makers who create educational policies. Since the beginning of 2009, the organisation European Schoolnet from Brussels, the coordinator of the project, has been developing the consortium currently consisting of more than 30 Ministries of Education and a great number of professionals in this area. This immense European network currently covers around 40 countries, more than 30 national contact points and 100 Scientix ambassadors – teachers. Online platform is the meeting point of all interested stakeholders and individual members and has more than 6000 registered users and 500 projects as best practice examples.
At the end of 2016 The Center for the Promotion of Science became the National contact point for Serbia for the period from 2017 to 2019. Together with 17 ambassadors that have been elected by European Schoolnet, through various activities, such as presentations, workshops, conferences and participation in professional gatherings, CPN will present the project in this period, its values and practical benefits for everyday classroom work.
Contact: Marjana Brkic - mbrkic@cpn.rs
Scientix ambassadors:
Aleksandar Stojkovic, Niš aleksandars018@gmail.com
Anica Trickovic, Zitoradja anaisrdjan@gmail.com
Bojana Mitriceski Andjelkovic, Donja Trnava mitriceski@yahoo.com
Gorica Njegovanovic, Belgrade goricag@hotmail.com
Dalibor Todorovic, Nis dalitodo@gmail.com
Danilo Borovnica, Kikinda danilo.borovnica@gmail.com
Darina Poljak, Kovacica darina.padina@gmail.com
Ivan Stojanovic, Kladovo ika980@yahoo.com
Ivana Pecikoza, Valjevo stefivana@gmail.com
Jasna Markovic, Lazarevac jasnamatematika@gmail.com
Katarina Aleksic, Belgrade katarina.aleksic@gmail.com
Leona Oros, Kikinda leonaoros@gmail.com
Marija Dikic, Bojnik marijadikic73@gmail.com
Milan Cvijovic, Belgrade milan.cvijov@gmail.com
Milena Mladenovic, Nis milena.projekti@gmail.com
Mileva Jelic, Backa Palanka jelic.mileva@mts.rs
Miroslav Grujic, Kikinda bongruja@gmail.com
Mladen Sljivovic, Zajecar sljiva@gmail.com
Nada Stojicevic, Pancevo nada4web@gmail.com
Natalija Budinski, Ruski Krstur nbudinski@yahoo.com
Nataša Majstrovic, Ruma natasam082@gmail.com
Sanja Bulat, Belgrade sanjabulat@outlook.com
Sanja Miladinovic, Belgrade sanja.miladinovic86@gmail.com
Sladjana Jovic, Nis slajovic@gmail.com
Snezana Bogavac Mihajlovic, Aleksinac hajlosne@gmail.com
Snezana Tosovic, Cacak snezana.matematika@gmail.com
Sonja Sumonja, Niš ssumonja@gmail.com
Tanja Olear Gojic, Belgrade t.olear.gojic@ gmail.com