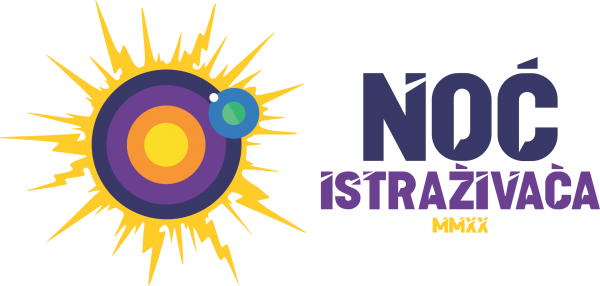 European Researchers' Night project
ReConNeCt project has the ultimate goal to unveil the true personalities of researchers and show their multifaceted, subtle and only humans side. This is a true challenge knowing that the researchers are usually perceived as hardcore, hard to approach loners who love to deconstruct scientific mysteries, unselfishly work for the benefit of mankind and, in a word, improve our daily lives. Being completely in line with the main common objectives of the European Researchers' Night, ReConNect project, besides these highlighted objectives, puts special emphasis on the most important- the beginnings of one's future scientific odyssey i.e. inspiring and motivating the young generations of future scientists and life- changers.
Project Information
Grant agreement: European Commission Horizon 2020 programme, Marie Curie subprogramme

Implementation period: 05/2018 – 12/2019

Website: nocistrazivaca.rs

Contact: Danijela Vučićević – dvucicevic@cpn.rs
Coordinator
University of Novi Sad, Faculty of Technical Sciences
Partners
Creative Educational Center
Technical college of vocational studies in Zrenjanin

Association of Science Communicators

Technical College of Applied Studies Subotica

Center for the Promotion of Science
Project Description
Thematic framework of ReConNeCt is envisioned as a well-rounded, two-year project that will demonstrate how concepts and topics around us and science are connected locally in year one, while in year two it will demonstrate how our reality and science are connected globally. In a well organized and logically connected sequence, the project focuses on the interesting local connections in science and personalities of researchers in 2018 and on the topics of global connections that researchers are tackling in 2019. In both years, the awareness campaigns are foreseen as proactive, engaging and directly linked to activities during the nights.
The Role of CPN
The Centre will coordinate activities within WP2 and especially Science Clubs in Kikinda, Šabac and Senta since it is their initiator. Bringing together many associates, enthusiasts, scientists, teachers and journalists, the Centre has become very recognizable among the citizens of Serbia due to the number of activities. The Centre has also an excellent network for cooperation with schools and pre- school institutions all around the country.