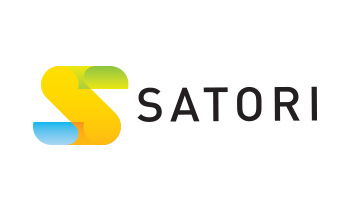 Stakeholders Acting Together on the Ethical Impact Assessment of Research and Innovation
The aim of the SATORI project is development and implementation of a common European framework for the ethical assessment of research and innovation.
Project Information
Source of Funding: FP7 European Commission Programme
Project Duration: 01/2014 – 08/2017
Project Website:
Contact: Dubravka Vejnović
Coordinator
Universiteit Twente, Netherlands
Partners
De Montfort University, Great Britain
Trilateral Research & Consulting LLP, Great Britain
Fonden Teknologiradet, Denmark
Европска асоциjациjа научних новинара (EUSJA), France
Helsinska fundacja praw czlowieka, Poland
Teknologian tutkimuskeskus VTT, Finland
Associazionе Italiana per la ricerca industriale – AIRI, Italy
Die Deutsches Insitut Feur Normung E.V, Germany
Instituto de salud Carlos III, Spain
Znanstvenoraziskovalni center Slovenske akademije znanosti in umetnosti, Slovenia
UNESCO, France
Linkopings Universitet, Sweden
Ericsson Telecomunicazioni, Italy
Bundeskanzleramt der Republik Oesterreich, Austria
Center for the Promotion of Science, Serbia
Project Description
At the core of the SATORI project is the improved respect of principles and laws of ethics in research and innovation and their adequate adaptation to the evolution of technologies and society issues. The partners are developing an ethics assessment framework which will be used by European institutions and organisations; this framework is based on thorough analysis, commonly accepted ethical principles, participatory processes and engagement of all stakeholders, including the public. During the first two years, project activities included the creation of a systematised inventory of current practices and principles in ethics assessment, identification of existing projects and stakeholders, as well as the analysis of the impact of globalisation on ethics assessment.
After that, the members of the consortium implemented the first assessment of the ethical framework and at the same time they used a series of workshops to study the prospect of standardisation, cost-effectiveness and the risk-benefit of the ethics assessment. Furthermore, a strategy for sustainability of the SATORI network is being developed, along with monitoring the policy development in the European Union and beyond.
The Role of CPN
CPN is involved in the majority of the work packages and it is managing the WP10, the package containing all communication activities. The partners have designed a unique strategy which is being implemented on multiple levels, so the news and results of the project are available not only to the ethics experts but also to all stakeholders and institutions.
Society as a whole will experience benefits from the project results, but especially those institutions that deal with ethical assessment in research and innovation. The ethical assessment framework and the concept of the standard will apply to all scientific disciplines, which will contribute to a better harmonisation of rules and procedures in all European countries and beyond.