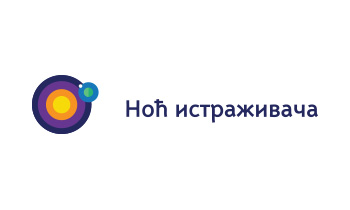 Researchers' Night project
The goals of COOLandHOT project are to break down and demystify permanent and repeated stereotypes about researchers, to showcase the real scientists working in Serbia and to involve them in the project in order to increase their visibility in society. At the same time, this promotes research in Serbia and reveals the motives to become a researcher, which can attract young people to engage in scientific careers. It is also important to raise public awareness about the contribution of researchers to progress and development, but also on current problems and challenges in the society, such as climate change and global warming.
Project Information
Grant agreement: European Commission Horizon 2020 programme, Marie Curie subprogramme
Project Duration: 05/2016 – 12/2017
Project Website: nocistrazivaca.rs
Contact: Danijela Vučićević – dvucicevic@cpn.rs
Coordinator
University of Novi Sad, Faculty of Technical Sciences
Partners
Technical college of vocational studies in Zrenjanin
Association of Science Communicators
Creative Educational Center
Center for the Promotion of Science
Project Description
The COOLandHOT Project connects and unites the faces, voices, results and energy of many generations of researchers, presenting and indeed showcasing them to the public, regardless of age and scientific education. It is a unique opportunity for all visitors to get up close and personal with researchers. Particular emphasis in this project is placed on inspiring and motivating the next generation of researchers. Since young people are attracted to what is "HOT" and what is "COOL", the focus of the project is on specific sciences and researchers.
The Role of CPN
The CPN runs the work package 1, under which preparatory and promotional activities are carried out. Most of the promotional activities relate to the organization of visits of the Science Truck to cities in Vojvodina, as traveling laboratory, classroom and space for workshops and panels. The main role is to promote the project and its goals among as many people as possible, and to attract future participants through dedicated programmes. Key activities are primarily intended for children and young people who are yet to choose their careers – possibly in science!