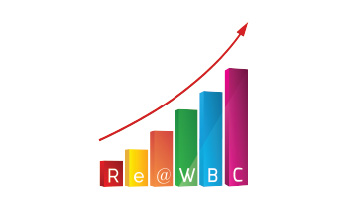 Enhancement of HE Research Potential Contributing to Further Growth of the WBC Region
Re@WBC project is dedicated to strengthening the capacity of university staff, young researchers and other higher education professionals.
Project Information
Funding source: EC programme Erasmus+
Implementation period: 10/2015 – 10/2018
Website: rewbc.ni.ac.rs
Coordinator
University of Niš
Partners
University of Belgrade
University of Novi Sad
University of Kragujevac
University of Montenegro
University of Sarajevo, Bosnia and Herzegovina
University of East Sarajevo, Bosnia and Herzegovina
University of Vlora 'Ismail Qemali', Albania
University of Tirana, Albania
Coventry University, United Kingdom
University of Liege, Belgium
Politecnico di Torino, Italy
Center for the Promotion of Science, Serbia
Project Description
The main objective of the project is to strengthen the capacity of staff working in higher education institutions in the Western Balkans. Therefore, during this three-year long project, numerous training courses and other types of meetings where participants can exchange their experiences will be organised and implemented in collaboration with partner institutions from the European Union.
The Role of CPN
The primary responsibility of CPN in the Re@WBC project is communication and dissemination of project results by managing the Work Package 5 (WP5). A website was created for the purpose of this project, along with various types of promotional materials for everyone who is interested in ethics and capacity development at higher education institutions in our country and the region.